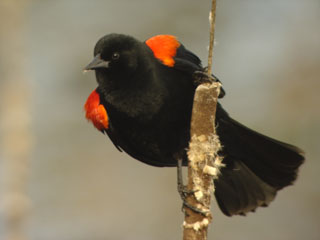 Classes
COLLEGE OF MARIN 
Bird-watching in Marin: A Field Exploration  (Spring, 2017)
Learn to recognize local birds by sight or sound!  This class is a field exploration of birds and birding localities of Marin County. The first class will meet in the classroom for a slide show and lecture, featuring local seasonal birds, to be followed by a bird-watching walk. All other classes will meet at field sites. An itinerary and directions to field sites will be distributed at the first class meeting.  We will have one field trip to Bodega Bay this spring.
Tuesday session:
Orientation and short bird walk: Tuesday, April 4, 9:10 am
Field Trips: April 11, 18, 25 and May 2@ 8:30 am – 12:30 pm
Fee $112
For information visit:http://marincommunityed.augusoft.net/ or call 415-485-9305
Wednesday session:
Orientation and short bird walk: Tuesday, April 5, 9:10 am
Field Trips: April 12, 19, 26 and May 3@ 8:30 am – 12:30 pm
Fee $112
PETALUMA ADULT SCHOOL
Discovering Birds of Sonoma County – Nature  (late spring, 2017)
Learn about the birds that inhabit Sonoma County while exploring local areas. Two evening PowerPoint programs with the first featuring local waterbirds and the other featuring local landbirds. We also have four Saturday field trips at which we explore natural areas and discover the local birdlife. This is a fun way to discover the presence of egrets, hawks, sandpipers, ducks and many more types of birds in our area. Bring layered clothing, comfortable walking shoes, water, snacks, lunch, a field guide and binoculars to the field trips. There may be additional park entrance fees for some field trips. (2 in-class meetings; 4 field trips).
Two Thursday Evenings: April 20 & May 4,  7:00 – 9pm
Four weekend  field trips: Saturday April 22, 29, May 6 & 13.
fee: $85
http:http://www.petalumaadultschool.org/CE_Long.aspx or call 707 778-4633
SEBASTOPOL COMMUNITY CULTURAL CENTER
Bird Watching – Birds of Sonoma County
Learn about the wonderful birdlife of Sonoma County while exploring its diverse geography. We will meet at the Community Center the first day for a short PowerPoint presentation about the birds of Sonoma County. All other days, we will meet at the field trip sites a various natural areas. Class participants are responsible for their own transportation to the sites. Please bring water, snacks, lunch, layered clothing, field guide and binoculars.
Five Mondays.  April 3 to May 1, 8:30am to 12:30pm
Fee: $105
For information or to register, go to
http://www.seb.org/class/3176597-bird-watching-birds-of-sonoma
or call: 707 823-1511
Also, See my gift gallery at:  http://www.zazzle.com/naturalphotos