I birded the refuge in the morning again.  I enjoyed the Yellow-headed Blackbirds.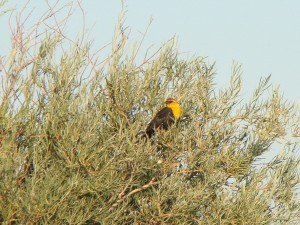 Then I drove on to Pyramid Lake.  My favorite wildlife sighting on the shores of this lake was this Zebra-tailed Lizard.  It would curl its tail over its head while it ran.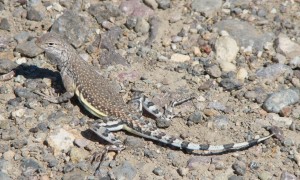 I then drove a dirt road pass back into Lassen County, California.  I wanted to check out Honey Lake.
There were a couple Sandhill Cranes at Honey Lake, but it was pretty quiet overall.  I enjoyed looking over a large mixed species flock of blackbirds.  Here is a Tricolored Blackbird: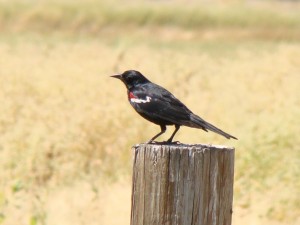 And I liked these Black-billed Magpies.  Anyone have any ideas about the bird in the background?  I never noticed it at the time.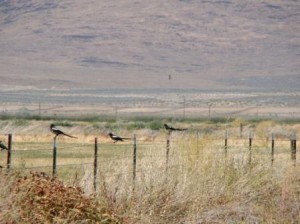 I filled up with gas in Susanville and drove north to Eagle Lake to get out of the desert and into the mountains.  I camped on the south shore of Eagle Lake.